PGCM Admission January 2019 Start Date : 15th November 2018
PGCM Admission January 2019 Closing Date : 15th January 2019
About The Program
The digital technology and internet has emerged as a platform to facilitate global businesses and communication. The exponential growth of digital /online marketing has transformed the way customers seek information about the product or buy the product. The companies too have reacted by created new value chain at each level.
Virtually, every organization today is using some or the other digital/online marketing tools. Leveraging the digital marketing tools, digital channel and technology to achieve the competitive advantage, and building market lead processes, customer relationship and innovations is the main objective of the digital marketing strategy program.
The program is intended for sales & marketing and IT professionals, who want to take, advantage of digital marketing tools and techniques to upscale their career and achieve better revenues for the organization and create business values.
Program Objectives
To understand how digital technologies and internet have impacted the marketing and business activities.
To understand, how target customer behavior is changing and how to realign the origination marketing tools accordingly.
To apply marketing strategies such as segmentation, targeting, positioning, and differentiation to in online context
To analyse the various digital/ online marketing tools and social media channels available , and find one which fits the organization budget and objectives.
To align digital marketing activities with firms marketing strategy.
To use digital analytics to evaluate and optimise the effectiveness of digital marketing strategies.
Explore Adwords, social media add in, web analytics tools and performanace.
For Whom
Marketing, sales or advertising & brand executive, who want to reskill themselves with digital marketing.
MBA graduates, who want to capitalize on digital marketing opportunities.
Entrepreneurs, business owners, startup, who want to leverage social and online media for awareness, lead generation and branding.
Companies / professionals targeting to B2B and B2C, and want to revisit and realign the marketing strategy in digital technology era.
Graduate in any discipline
Digital Marketing Course Duration
One Year
(15 Hours instructor led training face to face / online sessions for each subject)
Total online instructions: 200 Hours
Instructor led sessions face to face /online: 160 hours
Projects: 40 hours (in the area of display ads, Ad words, SEO ,web analytics, Mobile strategy, Facebook
marketing, social media strategy etc.)
Examination / Assessment Process
The assessment process is divided into 2 levels.
A. Module assessment: Based on assignments and projects, practical's- 70%
B. Final assessment: Covers entire topic of the subject- 30%
At the end of the course, the student will face an online examination of 1 hour duration.
Highlight of the program
1 year program approved by AICTE
Face to face/ online session by experts from industry and academia
Live projects and assignment
About 40% of training time is dedicated to hands-on exercises build and practice the fundamentals.
Case study pedagogy - latest case from industry are used to bring meaning and
relevance to the course.
Industry accepted program approved by Ministry of HRD
Hard copy of study material
Develop ability to design tools to enhance consumer online experiences.
Ability to independently monitor, evaluate and iterate traffic-building activities for your organization.
Ability to evaluate internet-marketing metrics and identify KPI.
Develop capability to intergrade the digital marketing and traditional marketing efforts.
Placement And Training Support
Placement and training support is provided to students with a minimum of 70% attendance in classes. And to those who have successfully completed the first semester subjects.
Contact Details
For further clarification, please contact the undersigned
STRUCTURE OF THE PROGRAM:
SEMESTER
1
INTRODUCTION TO DIGITAL MARKETING
MARKETING STRATEGY 2.0
WEB DEVELOPMENT
SEARCH ENGINE OPTIMIZATION (SEO)
SEARCH ENGINE MARKETING (PPC)
EMAIL MARKETING
WEB ANALYTICS
SOCIAL MEDIA MARKETING
SEMESTER
2
MOBILE MARKETING
E-COMMERCE
DIGITAL MEDIA PLANNING AND BUYING
CAPSTONE PROJECT/OJT ( On Job Training)
₹ 62,000 /-
Payment Schedule
For first module pay at the time of admission and for the subsequent modules before the start of the classes.
| Fee Particulars | Fee |
| --- | --- |
| First Module | ₹ 31,000 |
| Second Module | ₹ 31,000 |
*The fee above is inclusive of all academic charges, study material, online course content, digital library, amongst other facilities provided by the institute. Examination fee will be separate and will be charged at actuals. All fees paid are non-refundable.
Class Timing
A: CLASS ROOM MODE
Weekend Programme : 9.00 a.m to 5.00 p.m (Saturday and Sunday). Between August to November and February to May
B: ONLINE CLASS ROOM MODE
Live Sessions: 11.00 a.m – 1.00 p.m ( 2 Saturday )
Recorded Session: 24hour ( between March –May & September to November)
Note:- Students opting for the online classroom mode needs to specify Zero (0) center during filling up the center choice.
Specializations Offered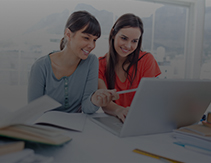 Operations System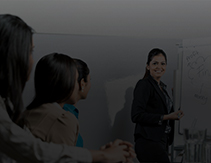 Human Resource Development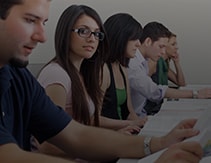 International Business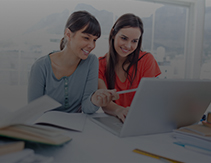 Marketing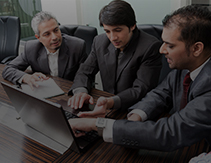 Finance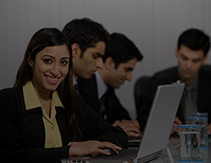 Retail Management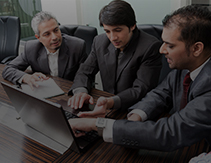 Pharmaceutical Marketing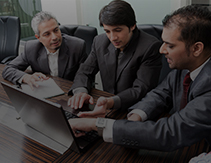 Digital Marketing And Strategy