Registration Requirements for Students
Follow 3 simple steps to take admission in our Programme:
Fill in the registration form
Attach 2 passport size photographs. (Soft copies in online registration process)
Pay fees through a demand draft in favor of AIMA payable at New Delhi or online payment of INR 45,000 + applicable GST
FOR ONLINE REGISTRATION (Click Here)
Follow 3 simple steps to take admission in our Programme:
CERTIFICATION
After successful completion and assessment of the Programme, the candidate will be awarded "PROFESSIONAL DIPLOMA IN BUSINESS ANALYTICS"
In depth learning through hands on exercise - almost 40% application based.
Pedagogy - case study based with live cases from industry, bringing meaning and relevance to the course.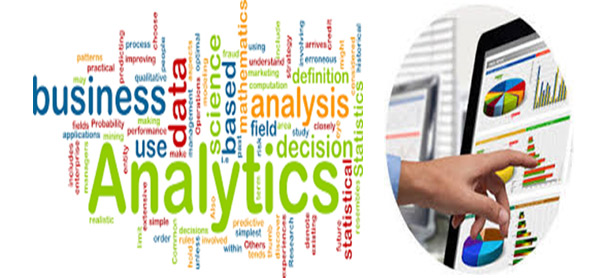 The All India Management Association (AIMA) was created as an apex body of professional management with active support of the Government of India and Industry in 1957. AIMA is a group- a body to pool management thoughts in the country, a forum to develop a national managerial ethos, an organisation to facilitate the furtherance of the management profession in the country.
AIMA is a federation of Local Management Associations (LMAs). AIMA today affiliates 62 LMAs across the country and 2 co-operating management associations i.e. Qatar Indian Management Association and Mauritius Management Association.
AIMA has established close linkages with over 3000 institutions and over 30,000 individual professionals directly and through network of the Local Management Associations. AIMA's activities include Distance management Education, management Development Programmes, National Events, Competitions, Research, Publication and Testing Services.
About AIMA - CME
Established in 1993, AIMA's Centre for Management Education (CME), functions as a full-fledged autonomous business school, in distance learning mode. AIMA CME offers Post Graduate Diploma in Management / Post Graduate Diploma in Information Technology Management and Post Graduate Certificate Programme and Advanced Certificate Programme. Professional Certificate Programme in Digital Marketing and Analytics, Professional Diploma in Public Procurement, Certification in Financial & Valuation Modeling and Professional Diploma in Business Analytics are also offered as skill based courses. PhD in Business Administration offered by CME in collaboration with Aligarh Muslim University meets the needs of working professionals.

Wiley is a global provider of knowledge and knowledge-enabled services that improve outcomes in areas of research, professional practice and education. Through the Research segment, the Company provides digital and print scientific, technical, medical, and scholarly journals, reference works, books, database services, and advertising. The Professional Development segment provides digital and print books, online assessment and training services, and test prep and certification. In Education, Wiley provides education solutions including online programme management services for higher education institutions and course management tools for instructors and students, as well as print and digital content.