Why to Attend this Programme
In the new normal, business and industry is undergoing a paradigm shift in its operation, customer service and supply chain processes. Digital Transformation has changed the way business is done. Without Digital Transformation, survival in today's International and competitive business is extremely difficult. This is a journey that will continue for years with business benefits visible at key milestones. Some enterprises are at advanced stage in this transformation however large number are either late entrants or yet to implement a logical strategy for Digital Transformation.
Digital transformation is a business strategy, not technology strategy. Success of digital transformation heavily depends on rightful application for enhancing customer and operation value. Rapid technology development and lower cost are some of the factors that are increasingly threatening conventional business models and inviting each business to study the trend and modify their business strategy.
A great amount of research is being done to see how successful enterprises and organizations are using digital technologies for flexibility, operational competitiveness, growth, resilience and business transformation. There is great learning opportunity for every business and technology managers and leaders to fully embrace this change both for their business and career. Successful digital organizations are some of the highest wealth creators today. Adaption of various digital services during the pandemic has further strengthened its key role in growth and sustainability of business.
Enterprises expect CXOs not only to be familiar with Digital Technologies but also experienced on initiatives to ensure success as many enterprises are seeing very limited success with certain digital initiatives. A great amount of research is being done on applied part of digital technologies as how successful enterprises and organizations are using these technologies for growth, resilience and business transformation.
This program has been designed considering key learning areas for industry professionals, analysts and acdemicians in field of digital transformation. It will offer embedded learning in areas of business transformation, management, strategy, innovation, emerging technology, implementation strategy, leadership and governance. For better understanding of global best practices, another deliverable will be live case studies on technologies such as Cloud computing, big data, IoT/IIoT, AI/ ML, deep learning, AR/VR, Computer vision, Robotics etc.
This Advanced Certificate Programme in Digital Innovation & Transformation for Enterprises is an excellent opportunity of learning from a pool of faculties from the industry and IIT Bombay.
Who Should Attend this Programme
The industry rofessionals, entrepreneurs, govt. officials including B-Schools, Engineering and other HEI's Students (currently pursuing as well as pass outs) woking or apirising to work in the area of digital innovation and transformation will find this programme immensely valuable.
Programme Director
Prof. M D Agrawal, Adjunct Professor – IIT, Gandhinagar, Visiting Professor, IIT, BOMBAY, Former General Manager and CIO – BPCL, Former Advisor & consultant, TCS
Key Learning Areas
The programme will provide a blend of conceptual and practical learning in the the following key areas:
Digitalization and digital transformation
Using disruption for leveraging digital plans and enhancing the value of your business
Customer engagement
Digital capability models and application of digital technologies
Data Governance capabilities
Security
Modernization of data and applications
Innovation strategy
key enabling technologies for digitalization and their applications
Global trends
Strategy for leadership and governance for sustainable digital transformation
Role of innovation and learning from success of start ups involved in digital innovation at IITB, e.g. technology business incubators such as SINE
Workshops
Digital Transformation strategy for your organization
Crafting customer experience journey and digital touch point for your customer
Deriving business value from enterprise data
Defining your enterprise cloud journey for increased business innovation
Design thinking as accelerator for digital transformation
Programme Highlights
Duration: 4 and ½ months.
4 hours every week during evening hours, totaling 60 hours
Program Session Design Include
a. Discussion of various business scenarios of different industry verticals and evidence based learnings and research
b. Reference of large number of industry use cases and published case studies
Pedagogy: Content design of the programme is based on practical experiences and research carried by each faculty. Reference of a good no. published global research on relevant subjects, international companies success case studies and video content.
Faculty Pool
Program will be delivered by a pool of eminent faculty with in-depth experience from industry and academia
Prof. M D Agrawal, Visiting Professor, SJMSOM, IITB, Former CIO of BPCL, Former consultant and advisor of TCS - Program director
Prof. Kiran Momaya, Senior Professor, SJMSOM, IITB
Prof. G. Sivakumar, Department of Computer Science & Engineering, IITB
Prof. N L Sarda, Retd. Senior Professor, CSE, IIT Bombay
Mr. Sanjay Agrawal, CTO and Head Presales, Hitachi Vantara
Few senior industry veterans and CXOs will be invited to share their experiences on the relevant topics time to time.

Invited Guest Faculty
Dr Kamal Karnatak, Group CIO at RJ Corp,PhD-IIT Delhi, President-CIOs Of India
Jayanta Banerjee, CIO Tata Steel Group
Prashant Kumar Mittal, Managing Director, National Informatics Centre Services
Uday Gharpure, Consultant and Executive Trainer | Design Thinking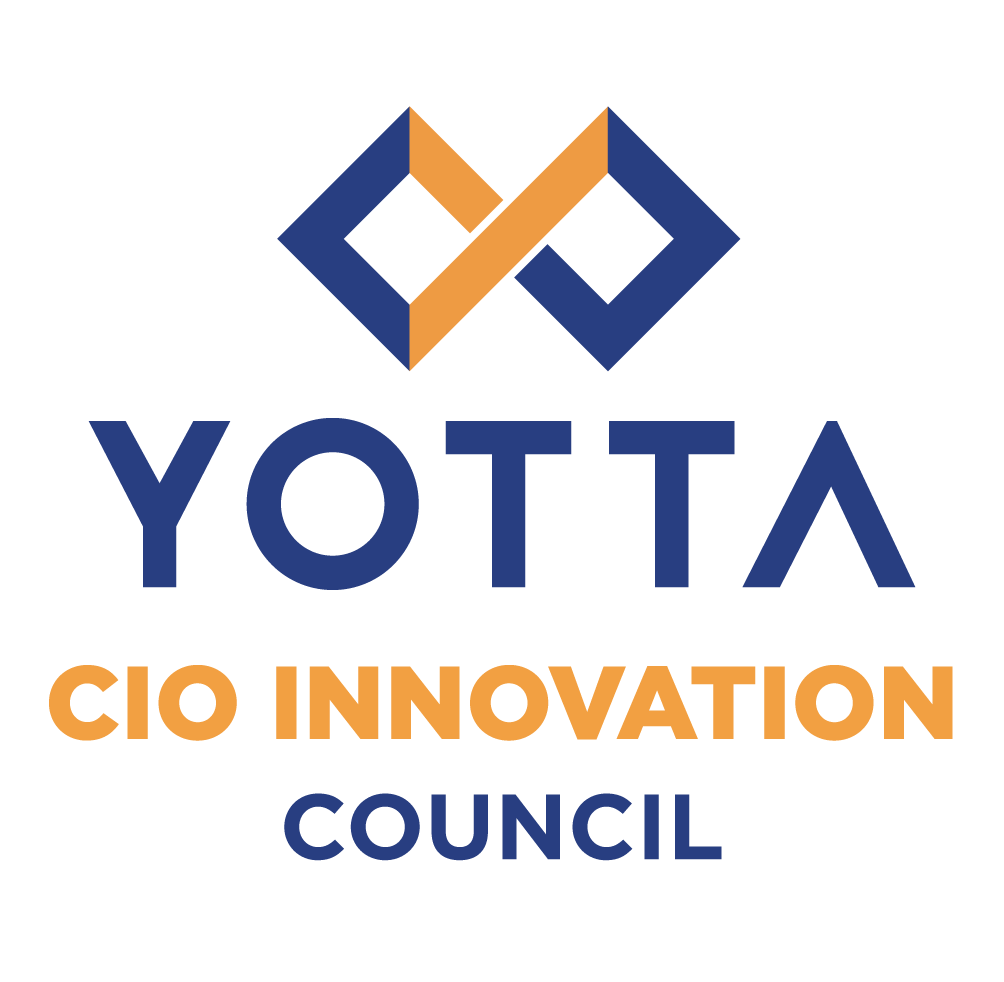 For further clarification, please contact the undersigned
Rahul Bhatia
Center for Management Education (CME)
All India Management Association
15, Link Road, Lajpat Nagar -3
New Delhi - 110024
Phone : +91 9891963303
Tel : 011-47673000/011, 49868399, Ext. 722,
Email : rbhatia@aima.in
Website : www.aima.in
The programme is comprised of total 8 Modules as under:
Module
1
Digital Transformation Capabilities and Business Drivers:
The new normal and impact on business
Leveraging disruption drivers for business transformation
Digital transformation framework
Developing Digital Capability for enterprise: Digital Customer
Developing Digital Capability for enterprise: Worker / Employee enablement
Developing Digital Capability for business & operation process optimization
Developing Digital Capability for New Business Models
Developing data capability for a digital enterprise : transition from legacy

data-based systems: to review application and information systems platforms that bring out important aspects of enterprise solutions including big data systems, MI, analytics
data governance: ensuring data understanding and usage

Developing project management capability for digitalization
Digital Strategy for Retooling Business
Context of innovation and Digital Transformation for operational competitiveness
Revisiting customer experience journey
Reinventing Business Models in world of digital disruption
Strategy for connected product and services for digital enterprise
Digital Business capability design consideration
Design and development of digital platform as business value generator
Retooling manufacturing in digital age
Invited Session : Demystifying Industry 4.0/5.0 by Tata Steel –Light house organization named by World conomic forum
2
Module
Module
3
Digital Design - Initiatives for Accelerated Transformation:
Strategy for Digital Foundation and Innovation for business transformation
Learning design thinking process as human centricity innovation and for digital solution design
Data Driven enterprise
Cloud Enabled enterprise
Agile methodologies for development and deployment of digital projects
Overview of API infrastructure and new application developments tools DevOps
Cyber security & business risk for digital organizations
Data Centre Modernization strategy
Digital Transformation Best Practices of Different Industry Verticals
Best practices in business verticals including BFSI, Health, Auto, manufacturing, education and few others
Emerging marketing 5.0 exclusive session cut across all business verticals
Startups eco system for digital transformation
Government of india data management eco system and data privacy policy
4
Module
Module
5
Leadership Journey and Remaking Yourself for Digital Transformation
Business value assessment and KPI measurement of digital intiatives
IT and Business alignment : building an integrated approach
Organization and cultural sustainability for digital transformation
Learnings from failure
How to craft a digital vision
Development of Digital governance and organization leadership pipeline
Rs 41,300 incl. of GST
You can enrol in the programme by registering online.

For online registration :
The first batch is going to start from February 2022 onwards
Programme Fees
The programme fees for this course is Rs 41,300/-
(including GST @18%) which include cost of Course Learning Material & Examination fees