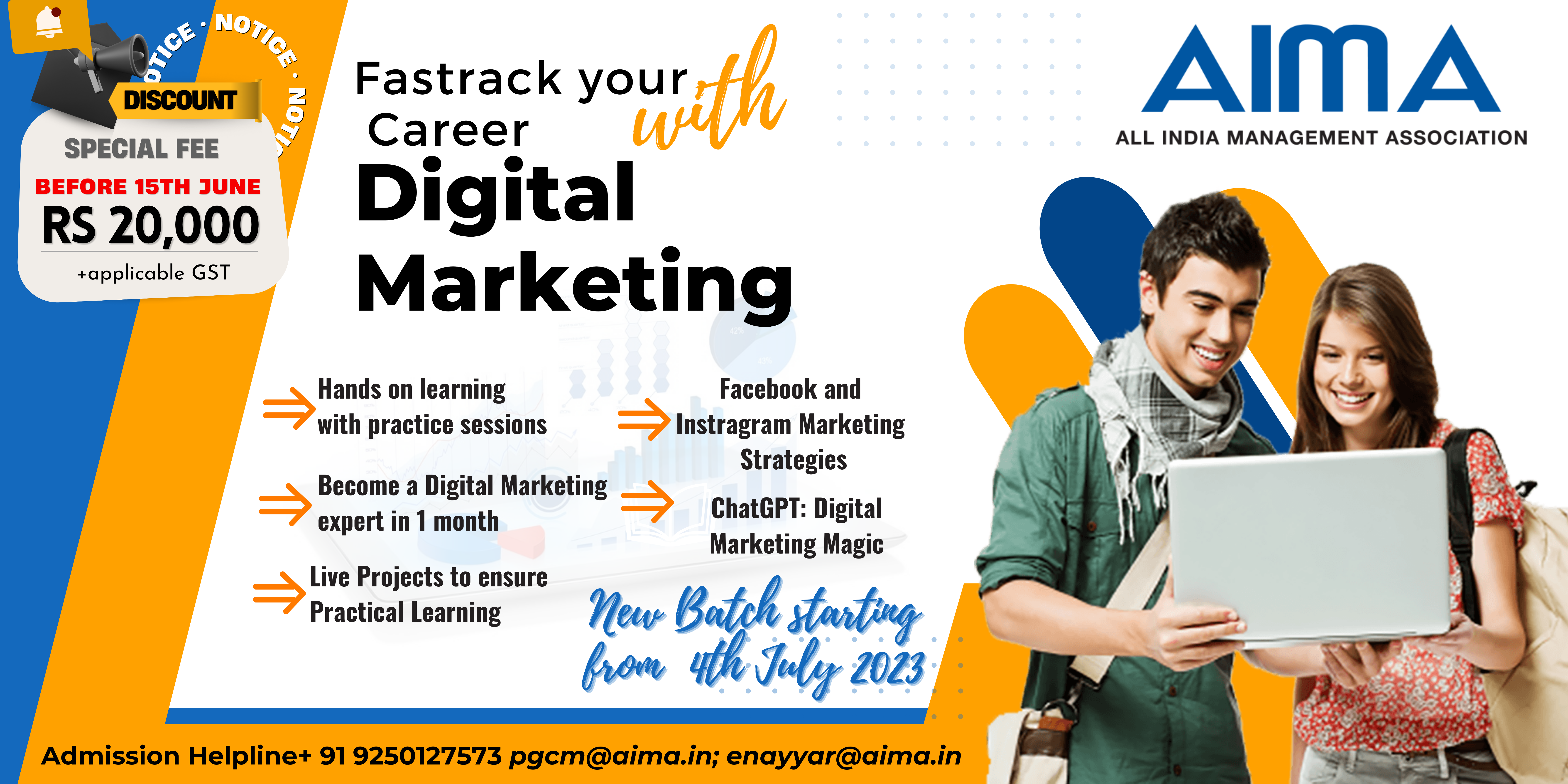 Short-Term: Digital Marketing Course
The best shortcut to success
Want to become an internet sensation in just few days? Here's how!
Learn about 'ChatGPT in digital marketing. Easy EMI option available.
And start earning from next month
5 out of 6 learners get positive career growth.
Is this what you currently wish to do with your life?
- Become your own boss️
- Earn money from your passion️
- Spice up your life️
- Learn the Digital magic️
- More career options
If yes, then you need to check out this amazing AIMA Digital Marketing course that will teach you everything you need to know about the hottest trends and skills in the online world.
Digital Marketing is not just about posting cute pictures of your cat or writing witty tweets. It's a whole new way of connecting with your audience, creating value for your brand, and generating revenue for your business. Whether you want to become an Influencer, YouTuber, work for a big company, start your own venture, or freelance from anywhere, Digital Marketing can help you achieve your goals.
Who Should Attend Digital Marketing Course?
Digital Marketing Enthusiast, Influencer, Youtuber, Online Marketer/ Online business owner, Entrepreneurs Planning to take business online, Home Maker looking for side businesses, College students on Summer break.
What this Course Offers You.?
Want to use digital tools, but where do you start? How do you learn the ropes of this fast-changing and competitive field? That's where this course comes in.
This course will give you a comprehensive knowledge of most used digital tools and the different aspects of Digital Marketing, such as:
YouTube Creator: If you have a passion for video production and storytelling, you can become a YouTube creator and make money from your own channel. You learn can create videos on any topic that interests you, such as gaming, beauty, travel, education, comedy, or music.
Influencer: If you have a knack for building trust and rapport with your followers, you can become an influencer and make money from endorsing products or services that align with your values and niche. You can use platforms like Instagram, TikTok, Twitter, or Facebook to showcase your lifestyle, opinions, tips, or recommendations.
Content Developer: If you have a flair for writing and creating compelling content, you can become a content developer and make money from producing high-quality content for various purposes and platforms. You can also create infographics, podcasts, webinars, or courses to educate or entertain your readers or listeners.
Search Engine Marketer: If you have the talent for optimizing websites and driving traffic from search engines like Google or Bing, you can become a search engine marketer and make money from improving the visibility and performance of websites.
E-commerce Marketer: If you have a skill for selling products or services online, you can become an e-commerce marketer and make money from running your own online store or marketplace. You can use platforms like Shopify, Amazon, eBay, or Etsy to sell physical or digital products or services.
Key Competencies Developed in this Digital Marketing Course
By the end of this course, you'll have a solid foundation in Digital Marketing that will help you stand out from the crowd and boost your career prospects. You'll also get access to a network of mentors and peers who will support you along the way.
So, what are you waiting for? REGISTER NOW in this course today and get ready to unleash your digital potential!
Digital Marketing Modules Covered
CHAT-GPT and Generative AI
Content Creation Strategy & Tools
Facebook Marketing
Instagram Marketing
Influencer Marketing
B to B & Personal Branding through LinkedIn
Display Ads
Search Engine Marketing (SEM)
Whatsapp Marketing
Web Analytics
E Commerce
Youtube Channel and Marketing
Exposure of few Digital Marketing Software's, Tools and Platforms you will learn in this Course!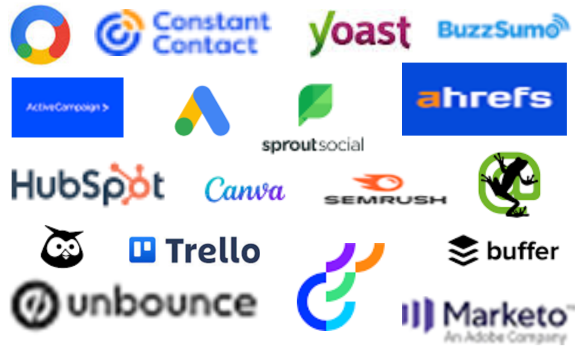 Digital Marketing Course Duration
1 MONTHS
Teaching Hours: 80 hours Face to Face sessions
Recorded Sessions: 30 Hours in Learning Management System( LMS)
Induction Programme (online): 2 hours
One Project: 12 hours (in the area of Youtube Marketing, Ecommerce, Influencer Marketing, Display ads, Adwords, Instagram page Facebook Commercial Page, etc.)
Class Days & Timings
Face to Face
Weekday classes.
Tuesday, Wednesday, and Thursday
Timing: 10:00 AM - 2:00 PM
How to Register for the Digital Marketing Course?
Enroll in this Digital Marketing course in just 2 easy steps:

Step 1: click the Admission form link

Fill out the form and pay the program fee of Rs 20,000 + 18% GST (Total payable fee including taxes: Rs 23,600).

Note: The program's true value is Rs 36,000, but seize the opportunity to save Rs 16,000 with our exclusive discount for registrations before June 15, 2023.
Step 2: After successfully completing the form and payment, send a confirmation email to the program manager at enayyar@aima.in or call +91 9250127573.

For any assistance, our experts are here to help! Contact us at: +91 9250127573
Digital Marketing Certification
After successful completion of the course the candidates will be awarded Professional Certificate in Digital Marketing and Analytics.
Location: Delhi
Classes will be held at
All India Management Association,
15 Link Road, Lajpat Nagar
New Delhi – 110024
Nearest Landmark – Lajpat Nagar Metro Station
Digital Marketing Workshop for Institute/Corporate Batches Images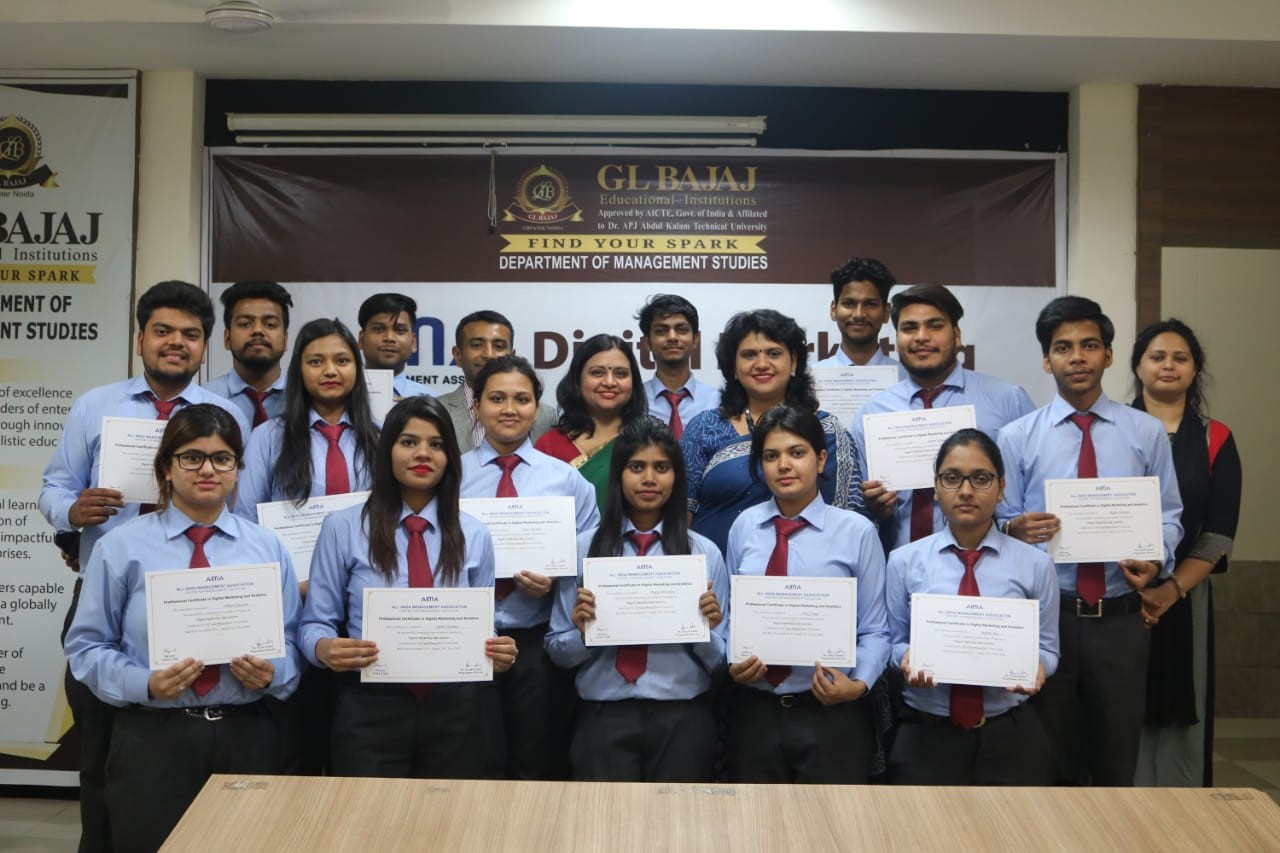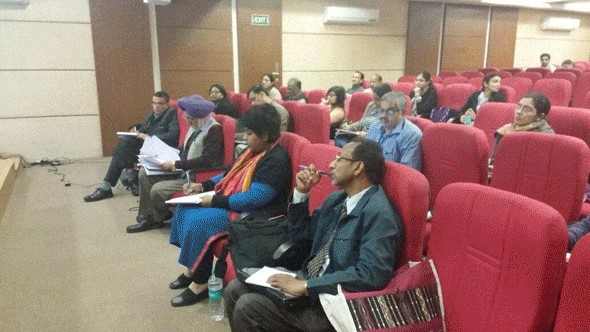 Reach us to Know more!
USP of Aima Digital Marketing Program
| AIMA | AIMA Advantage |
| --- | --- |
| Face to face Classroom Training | Traveling is easy. Metro station less than 200 meters |
| Low fees | Save over Rs. 16000/ special fee only for July 2023 batch |
| Mentorship provided | Practical Hands-on training and experience to make you Job ready |
| Online study material provided | World class study material from leading publishers |
| Blogging and Content Marketing | Exclusive Modules |
| Life Time Certification | Professional Certification from AIMA with Lifetime Validity |
Rs. 36,000 + 18% GST
Special price Rs 20,000, if you enroll before 15th June.
Price includes 1 month Program fee + Certification Exam fee+ Study material.