In today's world of extensive data where decisions are highly quantitative based financial modelling has become an indispensable tool. It is the most sought after skill required in the field of investment banking, equity research, project management, commercial banks and mostly all other sectors in the financial services industry. Financial modelling is the art of building a model using excel to depict financial statements and investment analysis. It builds a structure that integrates various statements and schedules to enable decision making. A financial model represents the performance of a business, a project or any other investment.
This Financial & Valuation modelling programme involves the fundamental theories and practices of valuation analysis, strategy analysis, prospective analysis, DCF modelling, trading comparables and transaction comparables. Modelling through Excel will build enough confidence in the participants so that they are able to create their own financial model right from scratch, and use it for solving their business problems. The programme is designed to offer students the intensive instruction and training needed to successfully compete in rapidly developing global financial markets.
Learning Objectives
After completing this course, the participants will be able to:
Build a financial model from scratch as done at financial institutions
Work on Excel and use formatting best practices, efficient formula construction, and appropriate driver selections
Use Advanced Excel functions to present various sensitivities to projected financial metrics
Fix circularity problems, iteration, and other common modelling troubleshooting
Cross check the Balance Sheet/ Cash Flow Statement
Understand and describe valuation and how historical valuation is done
Understand and explain the techniques, elements and approaches of forecasting
Provide an overview of Discounted Cash Flow
Explain the Dividend Discount Model
Calculate the Free Cash Flow to Firm (FCFF) & Free Cash Flow to Equity (FCFE)
Calculate the Discount Rate (Cost of Debt, Cost of Equity & Cost of Capital)
Identify the Revenue Drivers and Cost Drivers
Prepare a Full DCF Model
Calculate Equity Value Multiples: P/E, P/CF, P/BV, P/S, PEG, Dividend Yield
Provide an overview of Trading Comparables
Calculate basic EV and perform various CACS Adjustments
Normalise the Earnings and identify the exceptions
Calculate Last Twelve Months (LTM) or Trailing Twelve Months (TTM)
Perform Trading Multiples analysis – EV/EBITDA, EV/EBIT, EV/Sales
Provide an overview of Transaction Comparables
Describe the different kind of Deal Considerations
Practice working on the Transaction Template
Perform the Private and Public Transaction Comp
Perform Transaction Multiples analysis – EV/EBITDA, EV/EBIT, EV/Sales
Who should attend ?
People with basic to intermediate skill of working with Excel and at following levels in their organisations are suitable candidates:
Students in the final year of a degree course may provisionally register for the programme
Finance managers
Corporate Finance, Private Equity and M&A professionals
CA, FRM, MBA Finance, CFA Programme candidates
Self-employed finance professionals


- Graduates
LEARN
Advance Excel
Cross Check the Balance Sheet/Case Flow Statement
Explain the DDM
Prepare a Full DCF Model
VBA and much more
Key Highlights
Online 30 hrs+ Assessments
Step by step guide to financial modelling projection
Live Interaction with the industry faculty
Industry Based Live Case Studies
Practice Sheets, Assignments & Study Materials
Industry Oriented Certificates of completion / excellence
Our Faculty
AIMA has brought together a team of highly skilled individuals on its faculty team that bring with them extensive industry experience. These individuals have had global exposure in the field of Investment Banking, Equity Research, Private Equity, & Credit Research.
WHY CHOOSE US
Free Backup Classes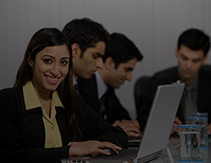 We understand emergencies can happen anywhere, anytime. That's why we offer free backup classes so that your learning never gets hampered.
Assignments/Practice Sheet After Every Weekend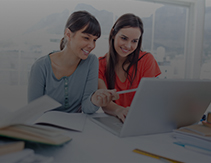 Weekly assignments & practice sheets are provided to students to allow them to use the time away from the classes to increase their subject understanding.
Physical Materials for Learning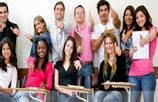 Besides regular assignments, students are also provided with quality physical study material designed to maximise the concept understanding of students.
Limited Batch Size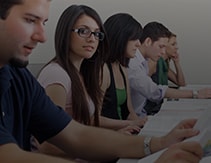 Max batch size of 15 students. We believe learning happens best when it's a small & comfortable environment for students.
Live Case Studies Based Training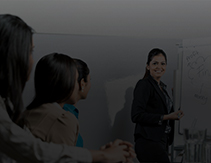 Practical curriculum designed by industry professionals including case studies & live examples making for a comprehensive
WHAT CAN I BECOME?
Financial Analyst, Financial Manager, Market Research Analyst, Venture Analyst, Equity Research Analyst, Market Data Quantitative Analyst, Private Equity Finance Manager, Business Valuation Consultant
Duration – 3 Months
Session - 30hrs
Session Commences – January - July
Financial Modelling Certification
After successful completion of the training the candidates will be awarded Certificate in Financial & Valuation Modelling, from AIMA.
Registration Requirements for Students
Fill in the registration form (Download form)
Attach 2 passport size photographs. (Soft copies in online registration process)
Pay fees through a Cheque in favor of AIMA payable at New Delhi or online payment of Rs. 20,000/- + GST as applicable
For online registration ( click here )
Assessment Criteria
| Serial No. | Assessment Criteria (per subject) | Weightage |
| --- | --- | --- |
| Part 1 | Assignment | 40% |
| Part 2 | Final Examination | 60% |
Contact Details
For further clarification, please contact the undersigned
COURES CURRICULUM
Creating a template for the financial model
Timelines, flags and counters
Setting up the inputs sheet and scenario manager
Modelling of P& L items- revenues
Modelling of P&L- fixed cost and variable cost
Modelling for fixed assets and depreciation
Depreciation methods- Straight line method and written down value method
Revision test-1
Introduction to capital structure – equity and debt theory
Setting up an equity schedule
Debt schedule demo
Preparing the debt schedule under various repayment profiles
Modelling for working capital
Modelling of tax
Integrating the financial statements
Modelling for DSRA, DSCR and covenants
Understanding interest during construction and how to break circularity , build a simple macro
Setting up checks, building sensitivities and scenarios
Creating a simple dashboard
Valuation modelling – DCF method
Wrap- up
Doubts clearing session
Rs. 20,000/
(Plus GST as applicable)
Price includes 3 months Course fee + Certification Exam fee + Study material
For Online Registration, Click Here