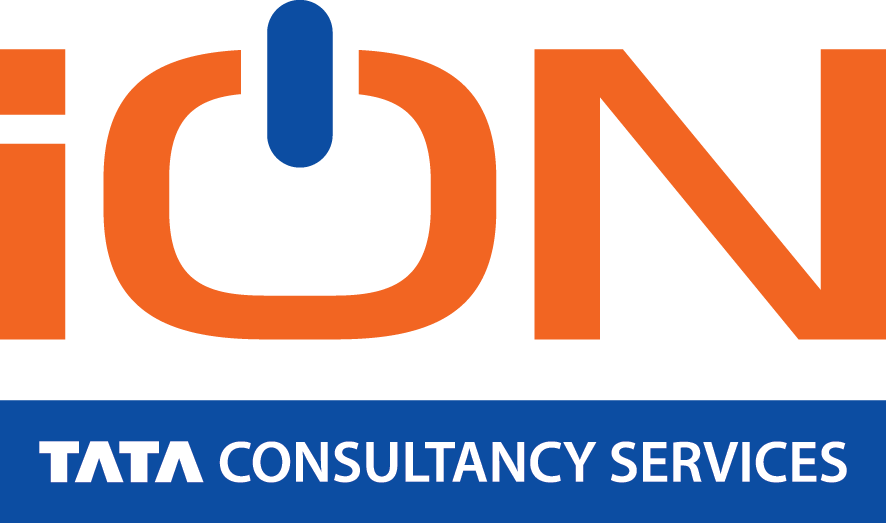 AIMA and TCS have entered into an alliance to offer Professional Diploma in Management Programs (PDM) with seven specialization streams, through TCS iON's Digital Hub portal. Through this alliance the PDMs will be available and delivered to a larger number of learners from across the country. iON Digital Hub, is a powerful online learning, collaboration and assessment portal with a very wide reach, that provides interactive learning for improved outcomes. It offers a collaborative pedagogical model to enrich participatory learning by enabling course delivery, assessment and other learning opportunities in a community setting.
About the Programme
The recent growth in the Indian economy has triggered an increased demand for skilled and trained human resource in the industry. The Conventional System of Higher Technical Education so far, has been unable to cope with this situation and it is highly likely that this gap between demand and supply may retard the growth of Indian Economy in the coming years .The industry is now looking at the pool of diploma holders or vocational degree holder to be groomed and honed with professional management skills to take higher responsibilities in organizations and take decision making roles .This move can also help in integrating the massive pool of technical diploma holder in Management field.
The Professional Diploma in Management (PDM) programme allows students who have passed the 10th standard examinations and hold 3 year ITI certificates/ diploma/ vocational degree, to pursue a higher qualification (Graduation / 10+2 Diploma holders/ 3 year ITI certificates/ diploma) and earn Professional Diploma in 7 functional areas of management i.e. Human Resource Development, Finance, International Business, Marketing, Pharmaceutical Marketing, Retail Management and Operation Systems.
Programme Objective
Continued Learning as learning is an ongoing process, new knowledge are required since working environment is dynamic.
To provide the working professionals with a dual opportunity of enhancing their managerial skills through
Learn while you Earn concept.
Quickly enhance knowledge in specific area of management without the burden to study General Management concepts.
Provide the opportunity to general Post graduate students to shift to professional courses through lateral entry schemes.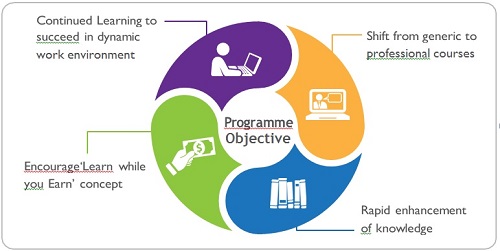 Session commences
January & July each year
Eligibility
Diploma in any discipline from a recognised university
3 years' diploma in any discipline after 10+2 with experience
About AIMA
The All India Management Association (AIMA) is the national apex body of the management profession in India. Over the last five decades, AIMA has contributed immensely to the enhance- ment of management capability in the country.
AIMA has a broad base of 66 Local Management Associations including two cooperating LMAs abroad, with a membership crossing 30,000 in number. AIMA is a non-lobbying organisation, working closely with Industry, Government, Academia and students to further the cause of the management profession in India. AIMA is represented on the Boards of India's premier Business Institutions like Indian Institute of Management – IIMs. AIMA is also represented on Boards of Government bodies including the All India Council for Technical Education, National Board of Accreditation, National Productivity Council to name a few.
AIMA makes a salutary contribution to management learning and practice in the country by oVering various services in the areas of testing, distance education, research, publications and management development programmes.
AIMA brings to the Indian managers, the best management practices and techniques through numerous foreign collaborations with professional bodies and institutions. AIMA is a member of the Asian Association of Management Organisations (AAMO) and works closely with several international management institutions like Robert H Smith School of Business at the University of Maryland, St Gallen Foundation etc. in organising international conferences and management development programmes. To know more please log on to www.aima.in.
About TCS iON
TCS iON is a strategic unit of Tata Consultancy Services focused on manufacturing industries, educational institutions and exam boards. We provide technology by means of a unique IT-as-a-Service model, oVering end-to-end business solutions for the sector.
TCS iON caters to the needs of multiple industry segments, through innovative, easy-to-use, secured, integrated, hosted solutions in a build-as-you-grow, pay-as-you-use business model. We serve our clients with the help of best practices gained through TCS' global experience, domestic market reach, skills, and delivery capabilities.
For more information, visit us at www.tcsionhub.in
Contact Details
Ekta Nayyar
Programme Manager
Dr Anuja Pandey
Programme Director
Rs. 20,000/- (Single payment) + GST