Aim of the Programme
The All India Management Association (AIMA), the national apex body of the management professionals in India, launched PROFESSIONAL DIPLOMA IN BUSINESS ANALYTICS in 2015 and since then it has been successfully training students and working professionals on the Business Analytics skills and tools . The course is designed and delivered by industry experts from AIMA and Wiley.
Introduction to Business Analytics
Business Analytics is the combination of skills, technologies, applications and processes used by organisations to gain data-driven insights. These insights can be used to aid decision-making across functions including finance, marketing, and operations. This course is designed by practicing managers and subject experts. It aims at covering the fundamental to advances in Business Analytics. This course is aimed at practical learning; therefore, most concepts will be linked with hands-on training, where participants will be expected to work with dummy datasets, and real data sets.
The Professional Diploma in Business analytics is recommended to anyone involved in the planning, implementation, monitoring and measuring the effectiveness of Big Data strategy - or anyone who is looking to add a new skill set and pursue a career in this dynamic field of business analysis. The programme is suitable for professionals of all levels and disciplines, as job roles are gradually becoming more complex. Multitasking with projects executed with lean teams is a phenomenon. In such situation, an in-depth knowledge, understanding and application of data analysis techniques is a must. Participants will also learn how to leverage these strategies to gain the competitive advantage for both their business and career.
Who should join the Professional Diploma?
CATEGORY 1
Graduate students with statistics or maths Background
Engineering students
MBA students
Students who want to up-skill in BIG DATA ANALYSIS and increases their job opportunities.
CATEGORY 2
Professionals who need to understand and get more out of their organisation / sector data.
Professionals who want to fast-track their career or improve their position in the marketplace
Business and data analysts, and database professionals willing to foray into Big Data analytics
Professionals / Organisations in Telecom, Banking, IT Consultancy, Retail and Healthcare who want themselves / their employee to be proficient in Business Analysis.
Course Objectives
The objective of the course is to help participants to understand Large Data, its elements, and usage, from multiple perspectives-as analysts, decision maker, corporate leaders, investment banker, consumer analyst and entrepreneurs.
The emphasis in this course will be on developing fundamental concepts with a strong understanding of information within the data, using predefined data sets to do hands-on exercise.
Use virtual lab for step by step learning. Doing live projects to gain real-time practical application.
Proficiency in two big data analysis platforms i.e. R and Tableau
We expect participants of this course to start working independently as business analyst/ market analyst and strategic decision makers
Course Duration
5 MONTHS – 135 Hours programme
Course Highlights
75 Hours instructor-led training
20 Hours Lab Activity
25 Hour self-learning (recorded videos)
15-hour project
Analytical Tools - "R" and Tableau Software (University Edition)
Study material from Wiley UK
Online Doubt Solving By Experts (Appointment based)
Certification : Industry approved and recognised certificate
Assessment Process
The assessment process is divided into 2 levels

A. Module assessment: Based on assignments and projects (50% weightage)

B. Final assessment: Covers entire topic of the course (50 % weightage)

Modular assessment done by the faculty / trainer of the module. And at the end of the course, the student will face an online examination covering the entire course. Questions will be case based multiple choice and short answer.
Prerequisites for attending the course
Basics of Statistics

Measures of central tendency and averages
Measures of dispersion
Fundamentals of probability

Basic understanding of graphs, histograms, and scatter plots
Basic knowledge of databases, tables and fields would be an added advantage
Fundamentals of spreadsheets and computations
Modules can be customised and used for
Corporate Training
Integrated with Engineering curriculum
Integrated with MBA curriculum
Integrated with BBA or B. Com curriculum
Class Timings & Mode of Delivery:
CLASS TIMINGS:
Weekend batch
Saturday: 02:00 PM – 05:00 PM
Sunday: 10:00 AM – 01:00 PM / 02:00 PM – 05:00 PM
MODE OF DELIVERY:
Online interactive, Instructor led live classes
Registration Requirements for Students
Follow 3 simple steps to take admission in our Programme:
Fill in the registration form
Attach 2 passport size photographs. (Soft copies in online registration process)
Pay fees through a demand draft in favor of AIMA payable at New Delhi or online payment of INR 45,000 + applicable GST
FOR ONLINE REGISTRATION (Click Here)
Follow 3 simple steps to take admission in our Programme:
CERTIFICATION
After successful completion and assessment of the Programme, the candidate will be awarded "PROFESSIONAL DIPLOMA IN BUSINESS ANALYTICS"
In depth learning through hands on exercise - almost 40% application based.
Pedagogy - case study based with live cases from industry, bringing meaning and relevance to the course.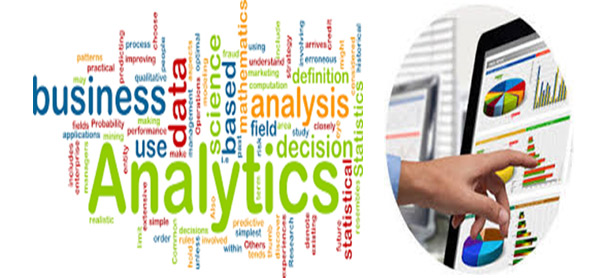 About AIMA
The All India Management Association (AIMA) is the national apex body of the management profession in India. AIMA was created with the active support of the Government of India and Industry in 1957. Over the last six decades and more, AIMA has contributed immensely to the enhancement of management capability in the country.
AIMA has a broad base of 68 Local Management Associations including two cooperating LMAs abroad, with a membership over 37000 members and close to 6000 corporate /institutional members. AIMA is a non-lobbying organisation, working closely with Industry, Government, Academia and students to further the cause of the management profession in India. AIMA is also represented on Boards of Government bodies including the All India Council for Technical Education, National Board of Accreditation, National Productivity Council to name a few.
Established in 1993, AIMA's Centre for Management Education (CME), functions as a full-fledged autonomous business school, in distance learning mode. AIMA CME offers Post Graduate Diploma in Management / Post Graduate Diploma in Information Technology Management and Post Graduate Certificate Programme and Advanced Certificate Programme. Professional Certificate Programme in Digital Marketing and Analytics, Professional Diploma in Public Procurement, Certification in Financial & Valuation Modeling and Professional Diploma in Business Analytics are also offered as skill based courses. PhD in Business Administration offered by CME in collaboration with Aligarh Muslim University meets the needs of working professionals.
About WILEY

Wiley is a global provider of knowledge and knowledge-enabled services that improve outcomes in areas of research, professional practice and education. Through the Research segment, the Company provides digital and print scientific, technical, medical, and scholarly journals, reference works, books, database services, and advertising. The Professional Development segment provides digital and print books, online assessment and training services, and test prep and certification. In Education, Wiley provides education solutions including online programme management services for higher education institutions and course management tools for instructors and students, as well as print and digital content.
Module
1
Introduction to Big Data
Business Applications to Big Data
Technologies for handling Big Data
Understanding the Hadoop Ecosystem
Map Reduce Fundamentals
Introduction to Analytics and R Programming
Understanding Analytics
Analytical Approaches and Tools
Exporting R
Reading Datasets into R and exporting data from R
Manipulating and Processing data in R
2
Module
Module
3
Data Analytics using R
Using Functions and Packages in R
Descriptive Statistics in R
Analyzing Big Data by Using Functions, Loops and Data Frames
Graphical Analysis in R
Hypothesis Testing in R
Big Data Analytics Methods
Advanced Analytics using R
Implementing a Big Data solution
Data Cleaning and Preprocessing
Social media analytics and text mining
Mobile Analytics
Big Data visualizations
4
Module
Module
5
Student may opt for either Tableau or SAS Module
Data Visualization with Tableau
Learn EDA and Basics of Data Visualization
Descriptive Analytics and various graphs in Tableau
Advanced graphs and features in Tableau
Creating dashboards and interactive visualizations in Tableau
OR
Advanced Analytics using SAS
Linear Regression in R
Nonlinear Regression
Cluster Analysis
Decision Trees
Integrating R and Hadoop and Understanding Hive
Additional Modules which student may opt for, upon completion of the above given 5 module
Machine Learning Concepts
Understanding Machine Learning
Graphical Models and Bayesian Networks on R
Artificial Neural Networks
Dimensionality Reduction Using PCA and Factor Analysis in R
Support Vector Machines
6
Module
Module
7
Big Data Solution Engineering
Rs 45,000 + 18% GST
The fee includes 5 months Course fee + Online Digital Library with customised courseware (including books, Videos, Exercises, Dataset, Certification Exam fee + Software (R and Tableau/SAS)
Group Discount: 15% discount for 3 or more registrations