The Programme covers the concepts and techniques of modern finance and enables the student to analyse and understand the behaviour of the modern financial market; to explore the range of factors influencing financial decisions; to understand modern corporate financial management; to examine the role of financial risk management within business organisations and thus equip him/her with skills and knowledge for a career in the financial sector.
For Whom
Professionals in middle management level seeking to renew fundamentals.
Professionals aiming to shift to financial functions.
Graduate to enhance their knowledge in financial areas.
Graduates looking for specific skills to increase their job opportunities.
AWARD
POST GRADUATE CERTIFICATE IN MANAGEMENT (FINANCE)
Programme Recognition
Eligibility
Bachelor's degree in any discipline from a recognised university / 3 years diploma in any discipline recognised by AICTE after 10+2 equivalent to graduation.
Students doing other professional courses like MBA, MFS, CA, CS, ICWA can do this Diploma concurrently and seek lateral entry.
Programme Duration
The duration of the Programme is one year with two semesters. Maximum duration to complete the course 3 years.
Selection Process
Direct admission on screening of admission form.
For lateral entry, exemptions will be given if the curriculum is equivalent to ours.
Session Commences
January and July each year
Admission Process
ONLINE ADMISSION PROCESS
Kindly keep the following ready before filling in the Online registration form:
Self- attested Graduation Degree/Mark sheet,
Passport size photo
Credit or Debit card to pay the programme fee
The programme fee can be paid online via Net Banking/Credit Card/Debit Card
For Online registration form visit :

https://education.aima.in/showhomepagecmeonline.action
All required documents can be uploaded in this online form
GENERAL OFFLINE ADMISSION PROCESS
The candidates should send the completed Registration Form along with three photographs (passport or stamp sized), attested copy of graduation certificate / mark sheet and a Demand Draft of the Programme Fee of Rs. 25,550/- in favour of "All India Management Association", payable at New Delhi.
The Registration Form comes with CME's prospectus, which may be obtained from the AIMA Counter / Nodal Centres on payment of Rs. 500/- in cash. The Form and Prospectus can also be obtained by post from AIMA, New Delhi, through a Demand Draft of Rs. 550/- in favour of "AIMA", payable at New Delhi.
3 simple steps to take admission in our Programme
Fill up the registration form and attach a Demand Draft of Rs 25,550/- drawn in favour of "AIMA", payable at New Delhi or through bank challan form during banking hours only at AIMA Lodhi Road.
Attested photocopy certificate of your 10th, 12th and graduation certificate.
Attach your three passport size photograph
Class Timing
CLASS ROOM MODE
Weekend Programme : 9.00 a.m to 5.00 p.m (Saturday and Sunday). Between August to November and February to May
B: ONLINE CLASS ROOM MODE
Live Sessions: 11.00 a.m – 1.00 p.m ( 2 Saturday )
Recorded Session: 24hour ( between March –May & September to November)
Note:- Students opting for the online classroom mode needs to specify Zero (0) center during filling up the center choice.
Lateral Entry Provision
Post graduate students undergoing courses like M.Com, MA can seek lateral entry to the programme and concurrently take both the courses.
The objective behind this initiative is to encourage more graduates take up professional courses .Any student in the Final year/3rd Semester of M.Com /MA can undergo this distance learning programme of AIMA concurrently. The student also has an opportunity to seek credit transfer of maximum two papers, which they have passed in the first year or 1&2 semester of M.Com/MA.
AIMA has developed a detailed system for curriculum matching and harmonisation of grades and degrees.
Those 2 papers which match with any one stream of PGCM are exempted for the student and they can seek credit transfer for the same, the rest of the papers need to be studied and successfully cleared to be awarded the Post Graduate Certificate. A student is also given a fee exception for these two papers.
The duration of the Programme is one year with two semesters. Maximum duration to complete the course 3 years.
Module
1
FM03 - Security Analysis & Portfolio Management
FM04 - International Financial Management
FM06 - Management of Financial Services
FM09 - Project Appraisal & Finance
Module
2
FM07 - Option Future & Other Derivatives
FM10 - Strategic Cost Management
GM100 - Project Work
₹ 25,550 /-
Payment Schedule
For first module pay at the time of admission and for the subsequent modules before the start of the classes.
| Fee Particulars | Fee |
| --- | --- |
| First Module | ₹ 25,550 |
Installment Option
| Fee Particulars | Fee |
| --- | --- |
| First Module | ₹ 15,550 |
| Second Module | ₹ 11,000 |
*The fee above is inclusive of all academic charges, study material, online course content, digital library, amongst other facilities provided by the institute. Examination fee will be separate and will be charged at actuals. All fees paid are non-refundable.
Specializations Offered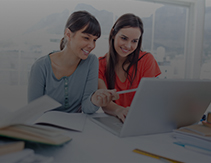 Operations System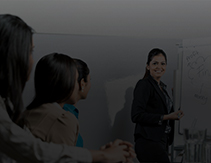 Human Resource Development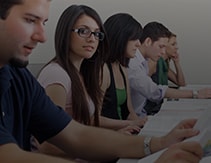 International Business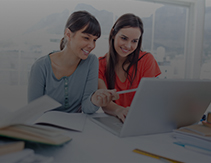 Marketing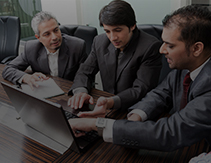 Finance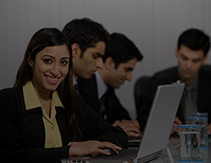 Retail Management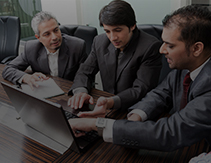 Pharmaceutical Marketing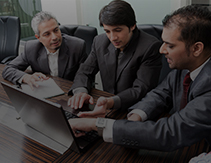 Digital Marketing And Strategy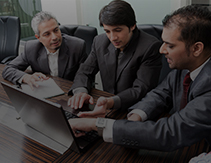 Business Analytics
Download Brochure
Please provide a name and email address, and a phone number if you'd like us to call and assist you through the process.
*Please note that by filling the form, you are agreeing to our terms & conditions in the disclaimer section.